The folks at Nulon and Impossible Fabrications are back with another hybrid creation. If you remember the EG Civic they built a while back, you'll know they're no stranger to an angle grinder and welder. That little Civic is now both rear wheel drive and turbo, or basically what you could call an S15 200sx / Silvia in a Civic body shell. Grub from Impossible contacted me to let me know they're undertaking a new project. This time they're doing us Aussies proud by not only starting with a local car – a Ford Falcon – but also choosing a UTE! You'll have to continue below to find out their plans for this hauler…
All text and images taken with permission from http://www.nulonnationals.com.au/2016/03/10/xr6-turbo-ute-part-1/ with some edits
In Australia, being the lucky country, we have a huge choice when it comes to building and modifying cars, our car culture was built on the huge amount of makes and models available on Australian roads. Aussie built cars dominated the 70's and 80's while the popularity of Japanese and European cars grew strongly as cars became more affordable and shipping made easier, now although many of these cars could not be registered, some great examples can be seen at your local race track every weekend.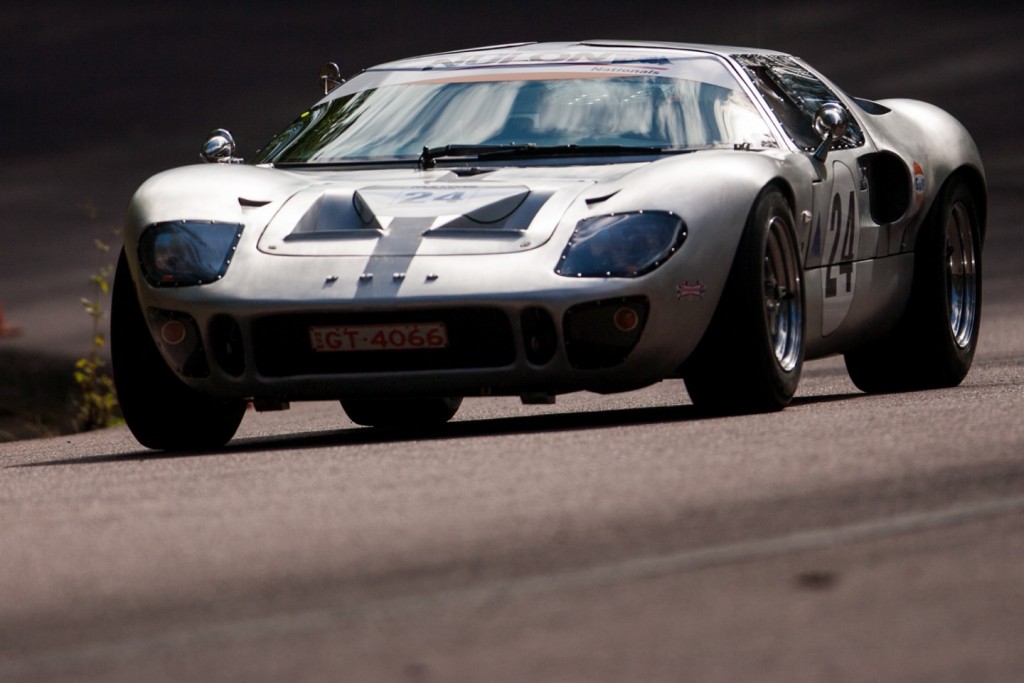 Take a look at the Nulon Nationals club entries for example, with GT40's trading places with Toranas, GTRs and a super rare BMW M3R all in the same category racing for the same prizes. This is what grassroots motorsport should be all about.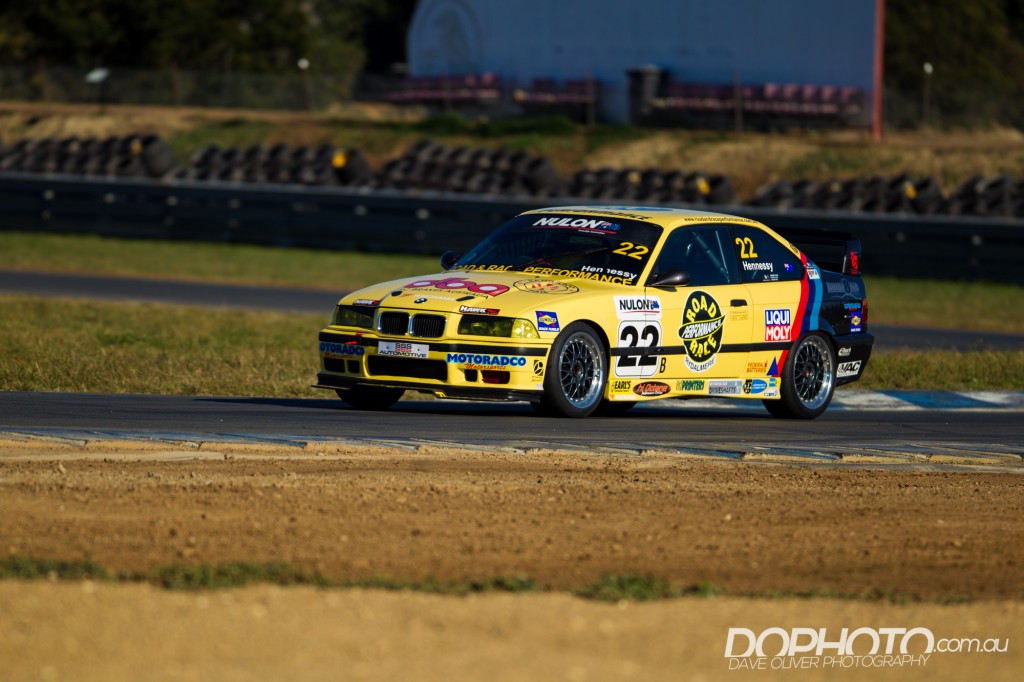 A change is in the air with the new laws surrounding "Grey" or low volume imports, as of 2017 you can now register many of these imports for street use which in turn is going to increase the number of cars to choose from when creating or building a track car. These laws are being changed due to the Australian automotive manufacturing sector falling to its knees over the past few years and shutting down.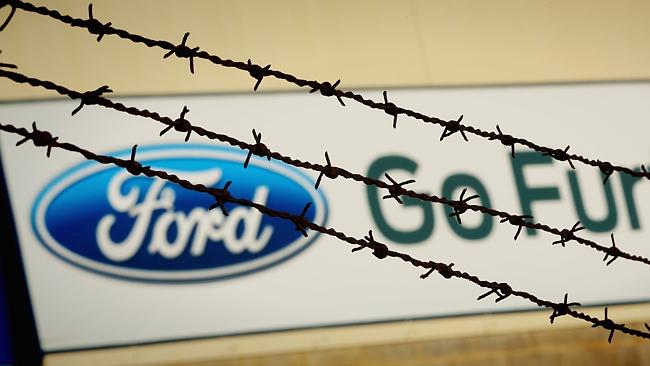 We could harp on all day about this but the sad reality is we are losing a huge piece of history in the Australian car culture when Ford and Holden cease production in Australia and become a 100% import manufacturer.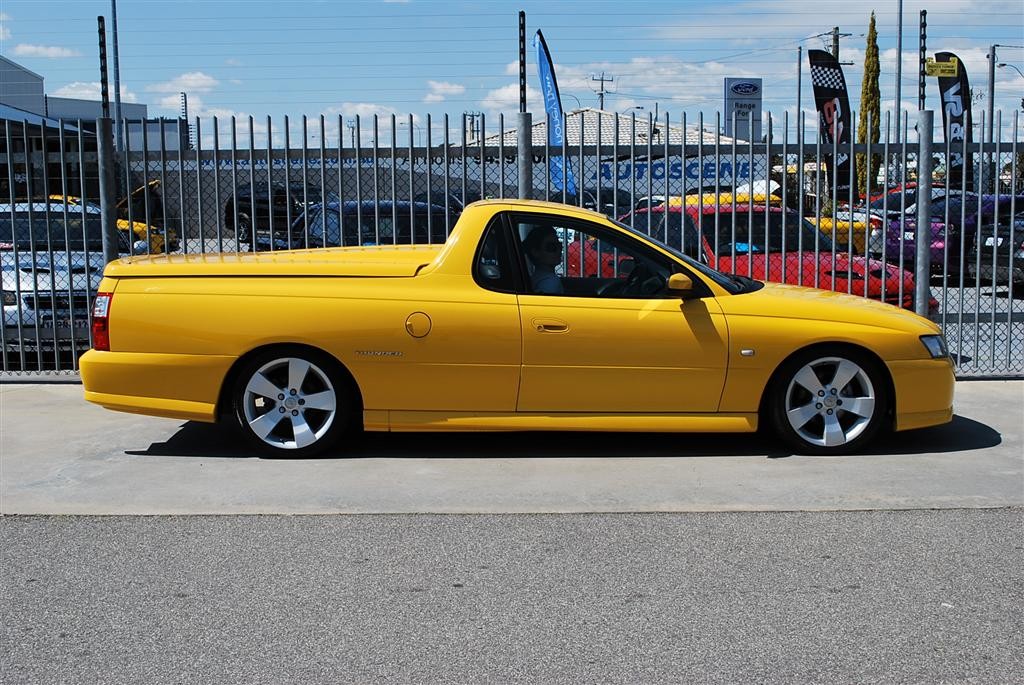 The biggest loss in our eyes is the classic Australian Ute, this body shape has been available in Australia continuously for 65 years and become part of the modified car scene and racing scene alike, it even has its own "V8 utes" racing series that supports our supercar category.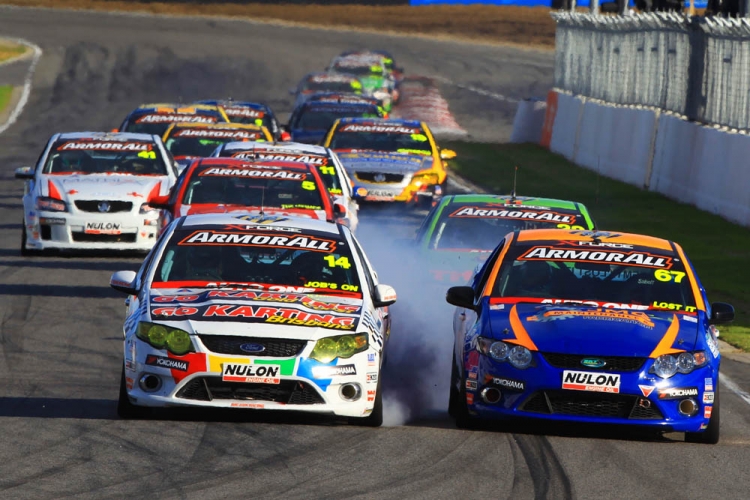 Nothing better than a big motor up front, 2 seats in the middle, and no weight over the rear end. They are a lot of fun to drive and as the bumper sticker says, "If you want more friends, buy a ute" as they are extremely practical when you need to pick up that big spit roast or move house in a hurry.

Another great use for the Australian built ute is to have a part in the tray, a very simple yet highly effective form of entertainment. Take one over-sized tarp from Bunnings, get some beer and ice, back it into your neighbours driveway and use his hose to fill it with water.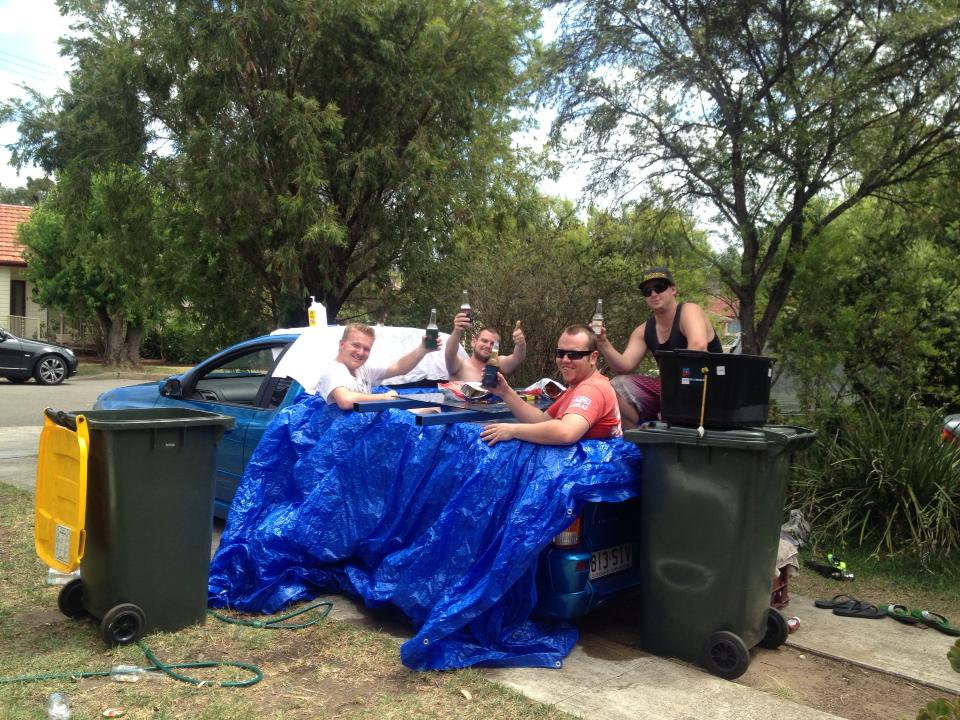 With this in mind, we would like to introduce a creation that is going to pay homage to the local workhorse in the form of an XR6 turbo Ute. Ian from Porter Performance and his team are no strangers to the Nulon Nationals, driving or not the guys are always willing to lend a hand with our events in the form of setup, pack up or drinking the bar dry. The boys from The Shire have become somewhat of a legend in Cootamundra, The Globe Hotel dance floor will never be the same.

Ian Porter picked up this rough and ready example of a turbo ute with the sole purpose of building a crazy track car that would not only make heaps of power and do a skid, but be well-balanced and run good times at both race tracks and drag strips alike.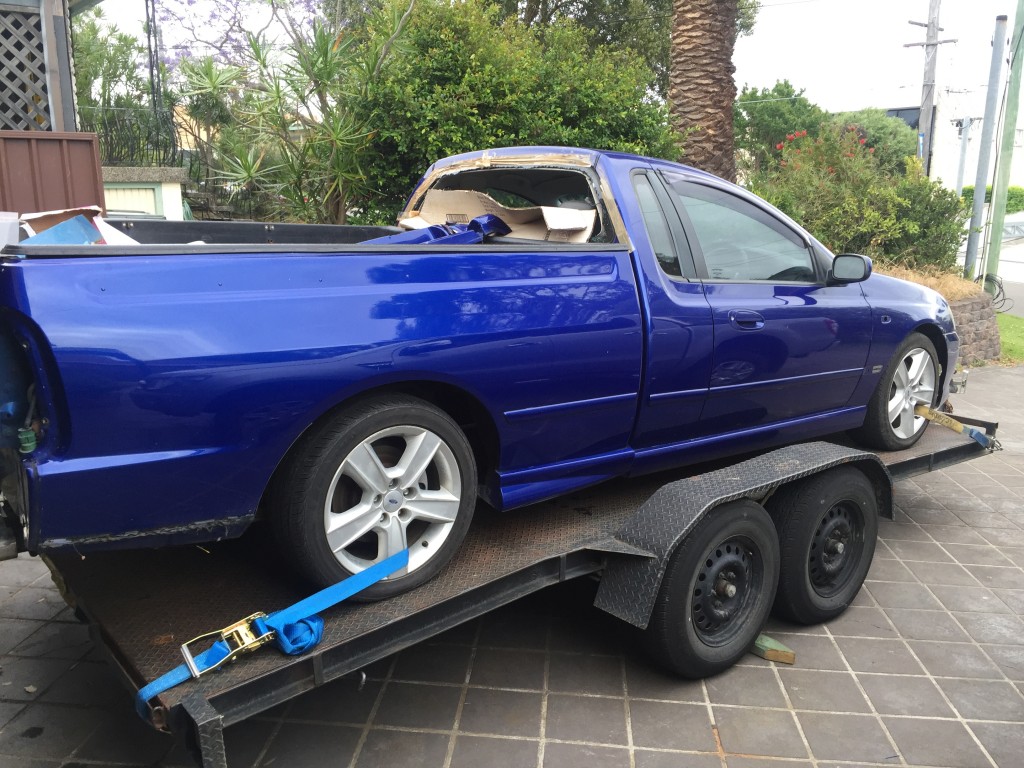 So let's take a look at the strengths and weaknesses of the BA XR6 turbo ute. As most of you know, the Barra240 motors can make over 400kw out of a factory bottom end without too much hassle, so let's put that in the strengths column. They also have a 6 speed T56 gearbox in any car produced after October 2014 (BA MKii onward). This box is often used as an upgrade in a lot of Japanese cars to handle big power, Porter will have to upgrade the clutch to handle the extra power, but starting with a solid motor and box combo is half the battle.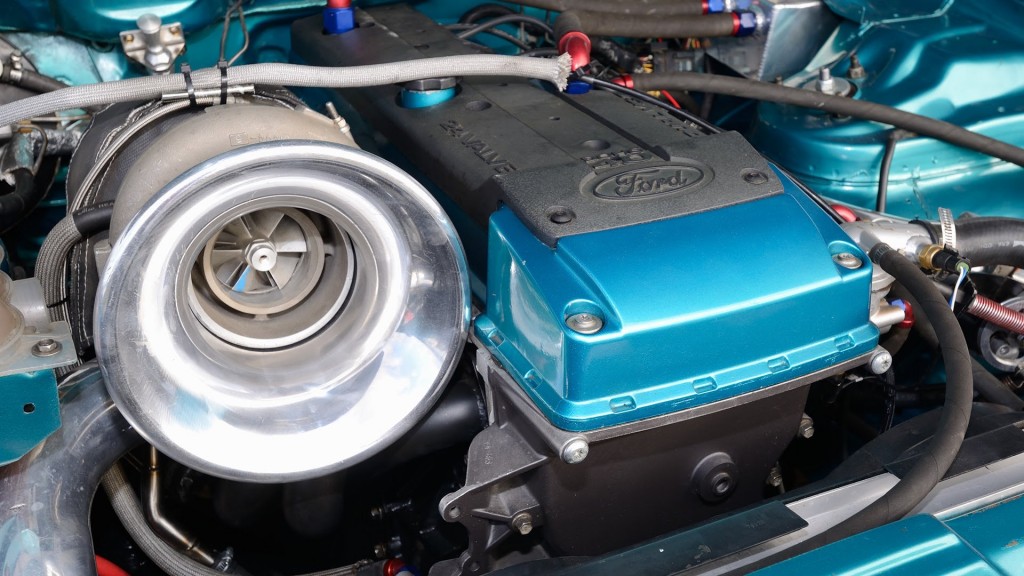 The biggest weakness in the XR6 turbo ute platform is the leaf spring rear end. Now this is great if you are loading the tray with bails of hay or cases of beer, but in a racing environment the rear end becomes loose and more importantly unpredictable which makes cornering a lot slower and the time taken before you can get back on the gas longer.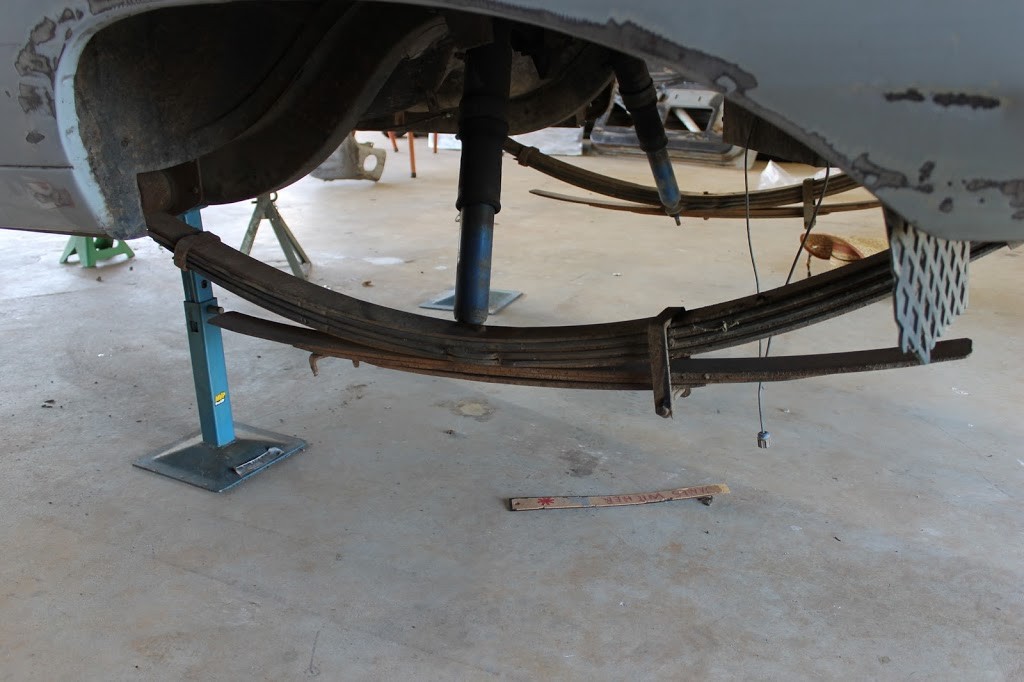 So after a few hours of staring at the rear end of this glamour ute, he decided that the leaf rear end had to go, replacing it with an IRS system. This isnt going to be a simple job to do, basically he is going to have to cut the rear end off the car and replace it with someone else's rear end, making sure everything like the diff, wheels and suspension pickup is spot on.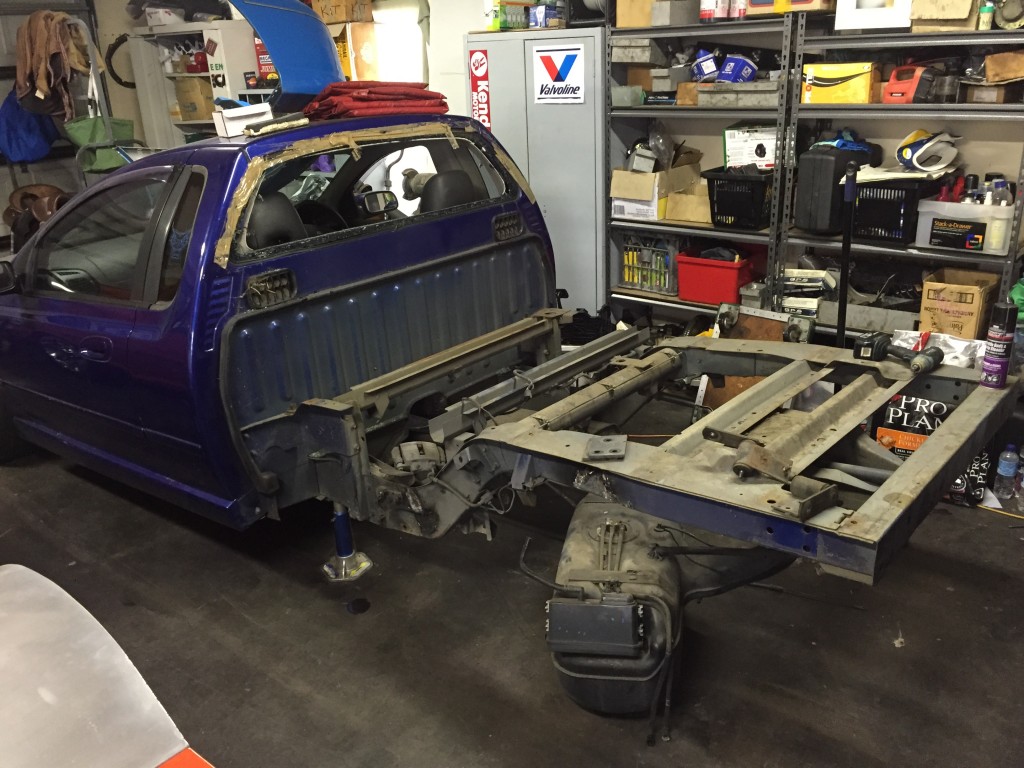 There is only one man for this kind of project. Grubbo from Impossible Fabrications has had his fair share of rear ends in his time, he is the master mind behind the RWD Civic, front mounted V8 RWD Drift beetle, 2GR V6 Sprinter as well as many other stupid crazy builds in his time behind a welder.
Step one is to strip the ute completely, leaving just the bare motor and 4 wheels. This is always made easier if you put a case of beer in the fridge. Porter and the boys had it ready to go in a weekend.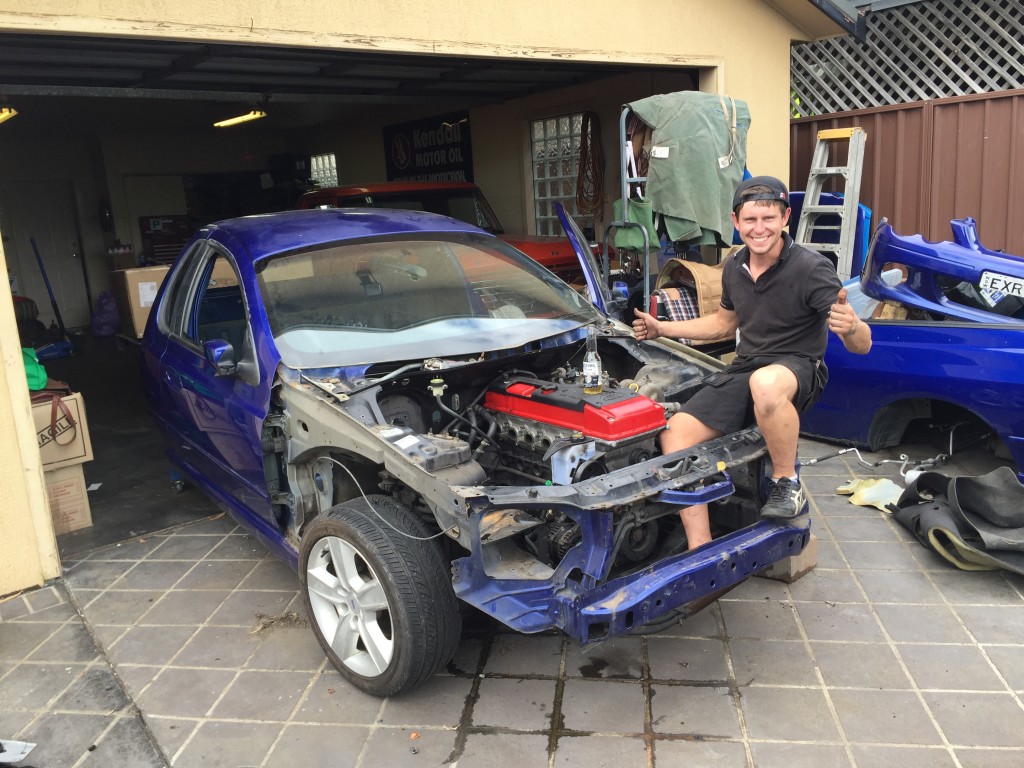 While this was happening a plan of attack was made for the rear end. Having played around with GTR rear ends in the past this was the first on the list, but a combination of price and availability meant that they had to find another option that wasn't going to cost more than the ute itself.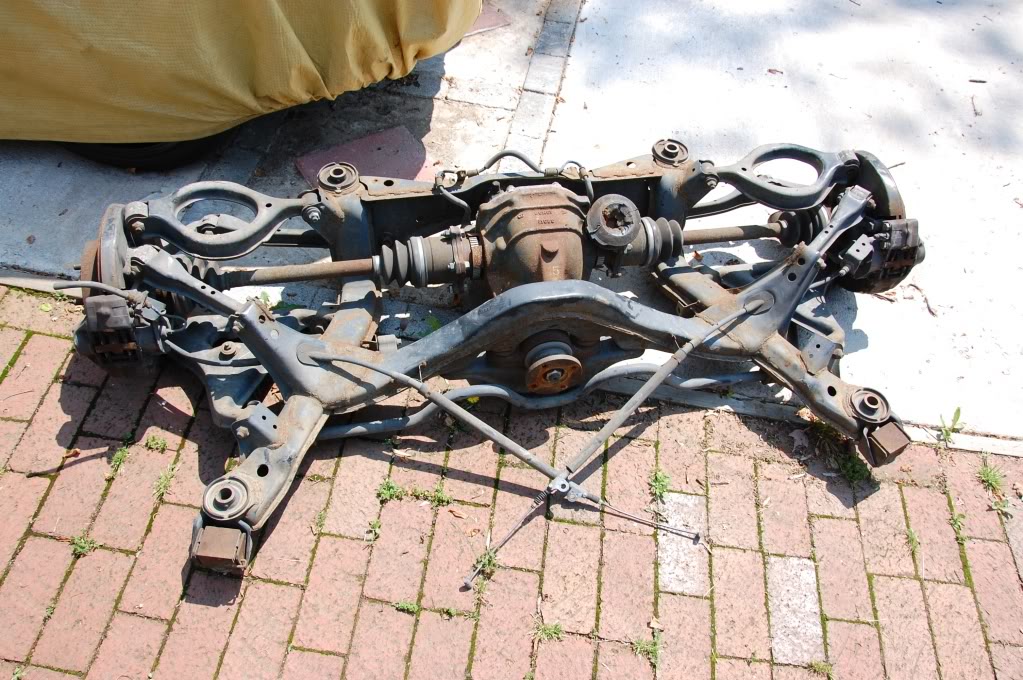 A 300ZX TT rear end came up and Porter jumped on it. These rear ends have a R230 diff which is bigger than a 9 inch, pair this with huge half shafts and big flat chassis pickups (like most Nissan rear ends), it became the only choice.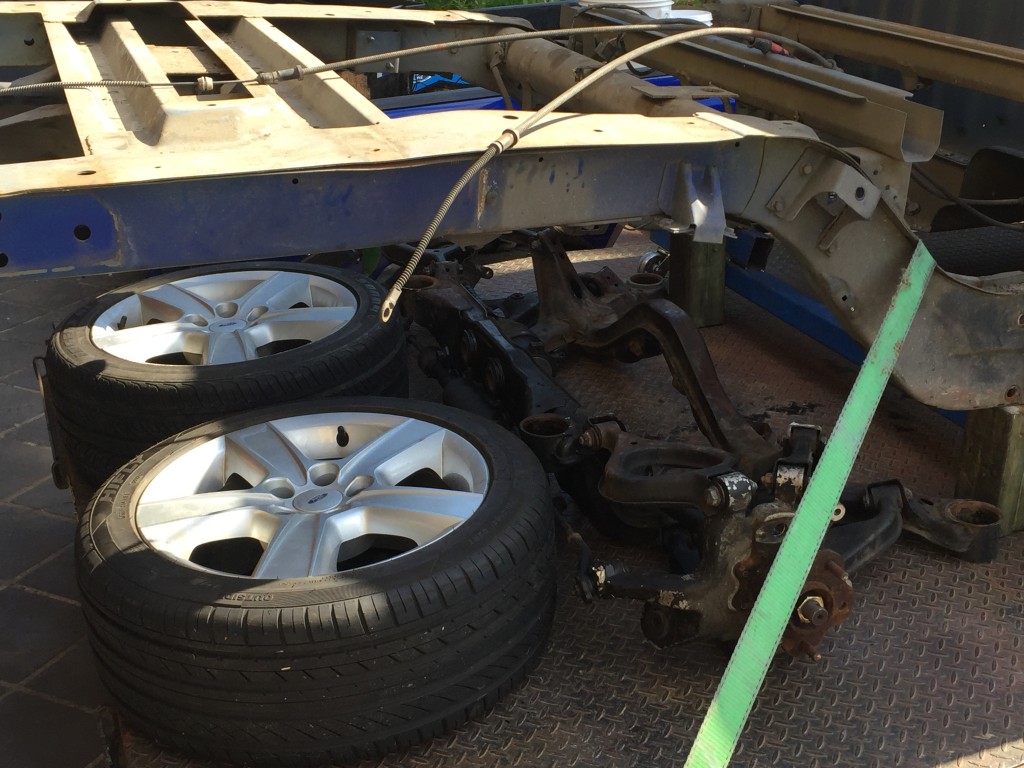 Once the ute was stripped as much as it could be, Porter and co loaded up and headed over to Impossible Fabrications. Time to get the angle grinder out and make some go-fast modifications.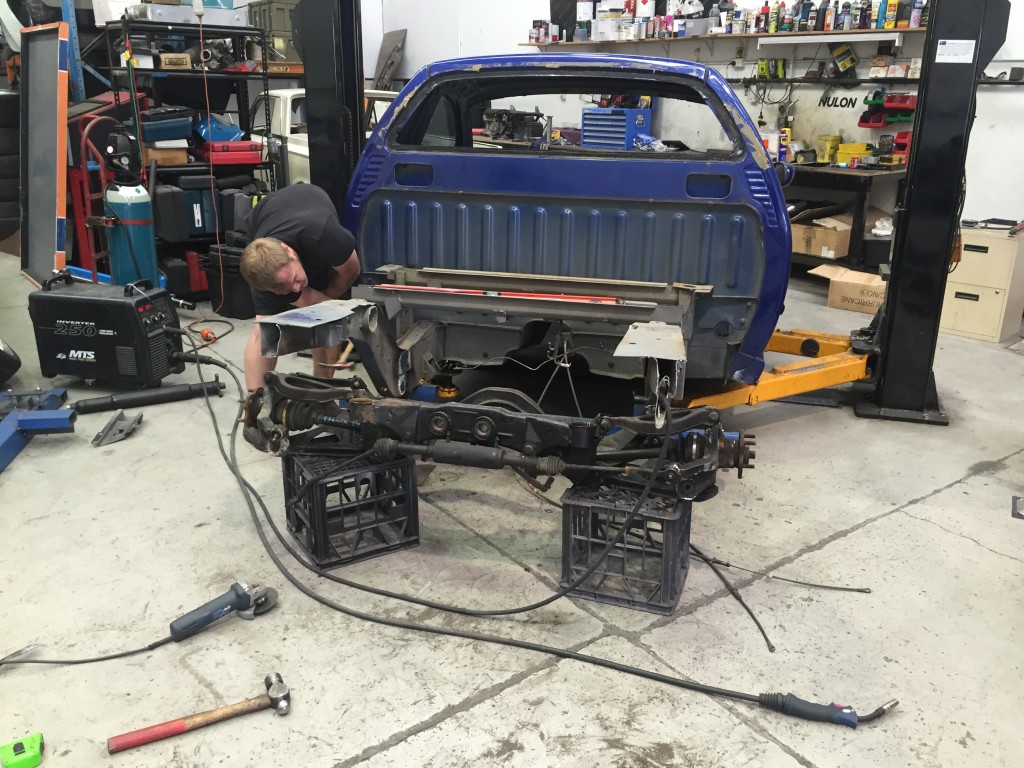 Grubbo took no time in getting his head around what was needed. The 300zx rear end was a similar width to the leaf rear end, so setting the width was easy.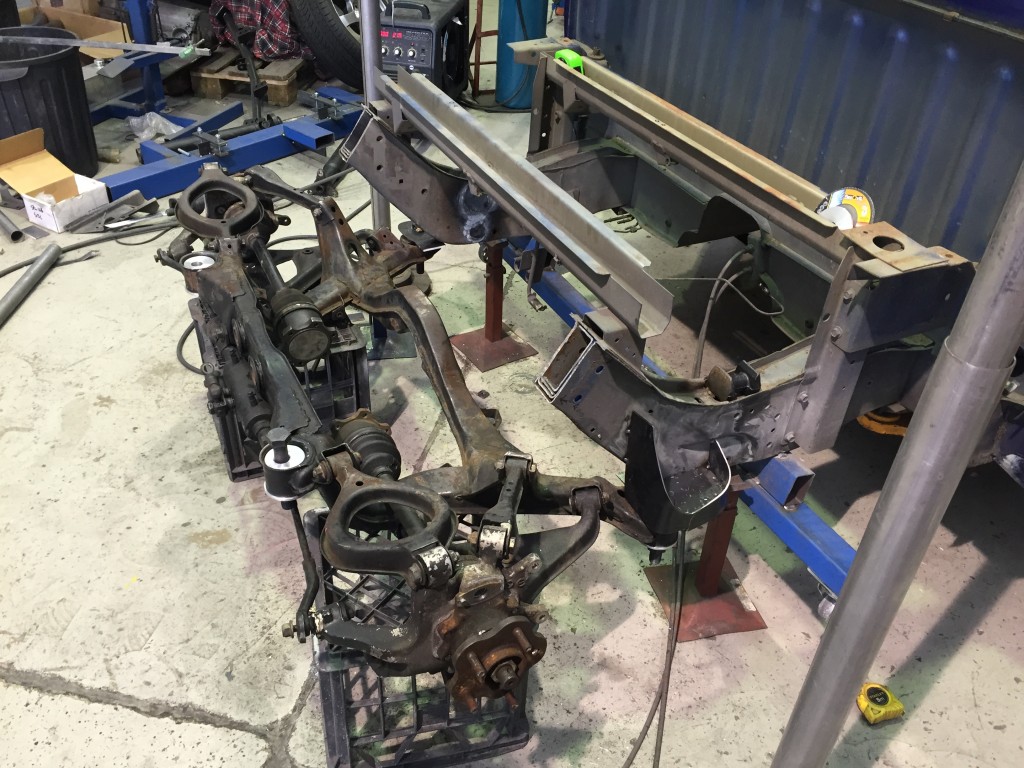 Next up the chassis was "modified" just behind the cab to make room for the IRS rear end.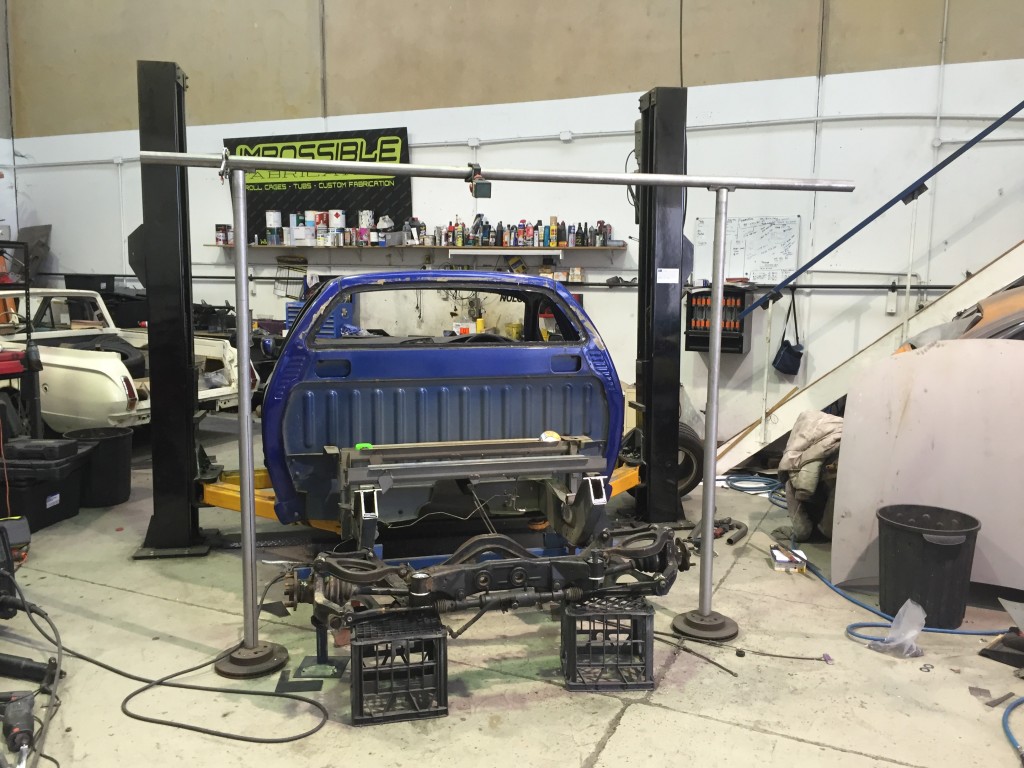 Keeping the rear end square is the hardest part of this step. Without getting too technical, Grubbo used science and magic to make this happen. "When you have set this many rear cradles, you pick up small tips and tricks that make this process easier. My first rear end took 7 days, this one took 2 hours".
The front cradle mounts are grafted to the chassis rail while using the factory bolt holes, this means you can bolt and unbolt this rear end for easy servicing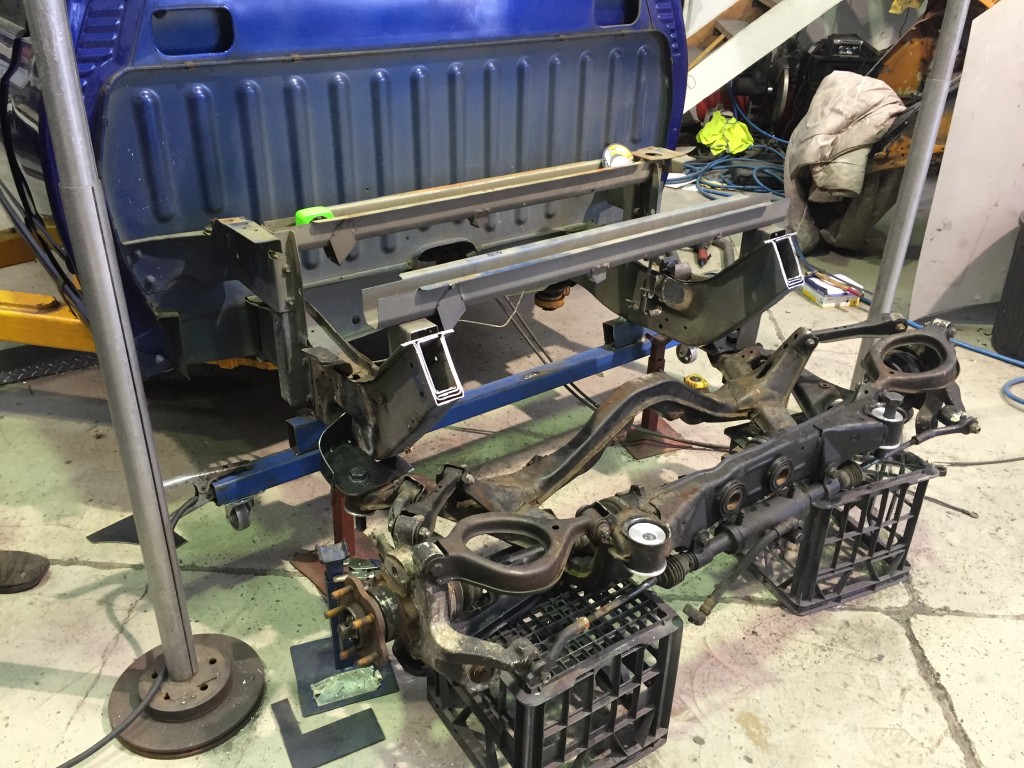 Front trailing mounts are done. Although it looks really low, the clearance is better than before as they are relocating the fuel tank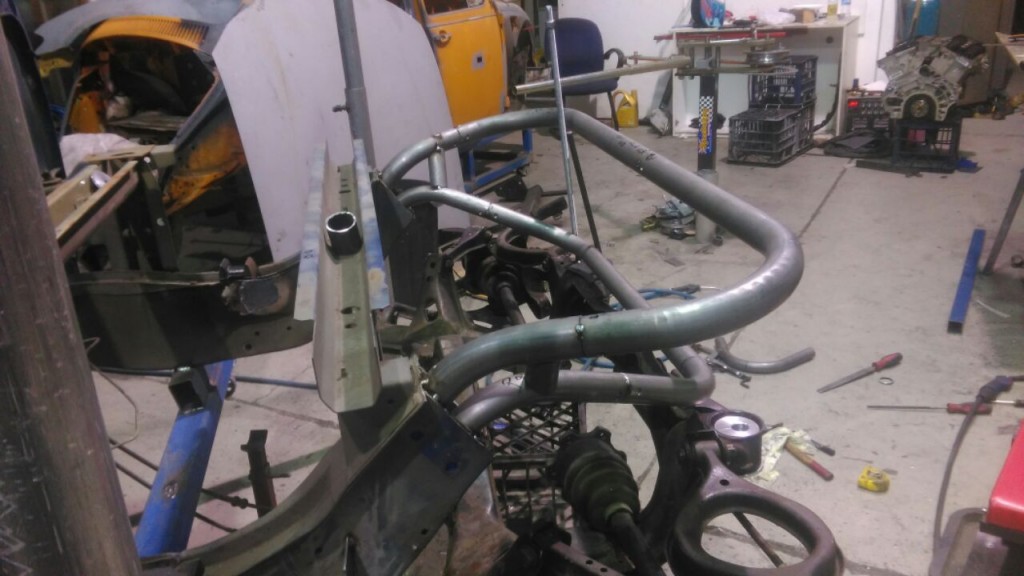 Time to make the top suspension pickups. Porter and Grub set their ride height and bent tube to run along the top leading edge. This will become a very important bar (and measurement) later in the build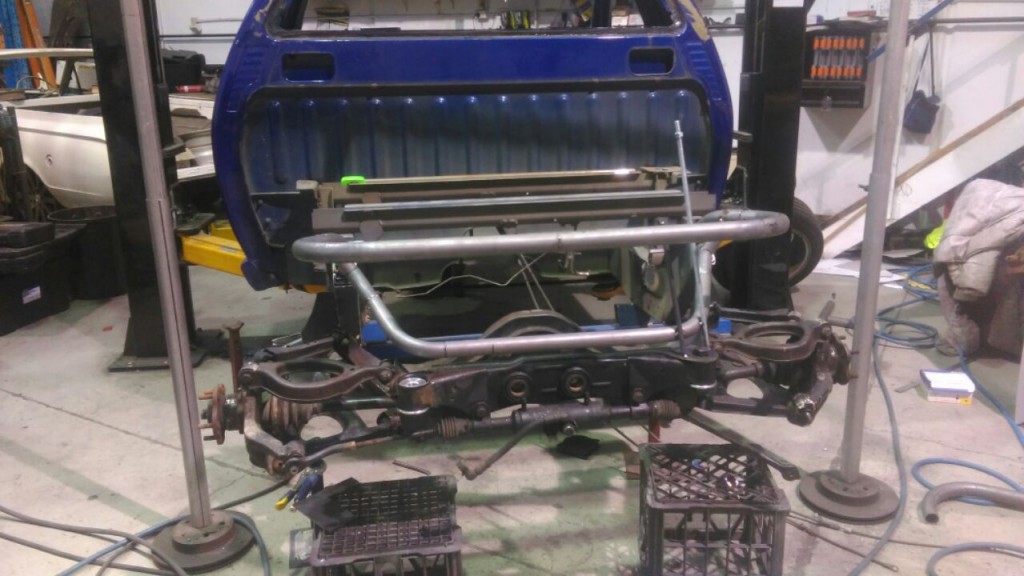 The rear leading mounts were welded in the same as the front, this makes the whole back section removable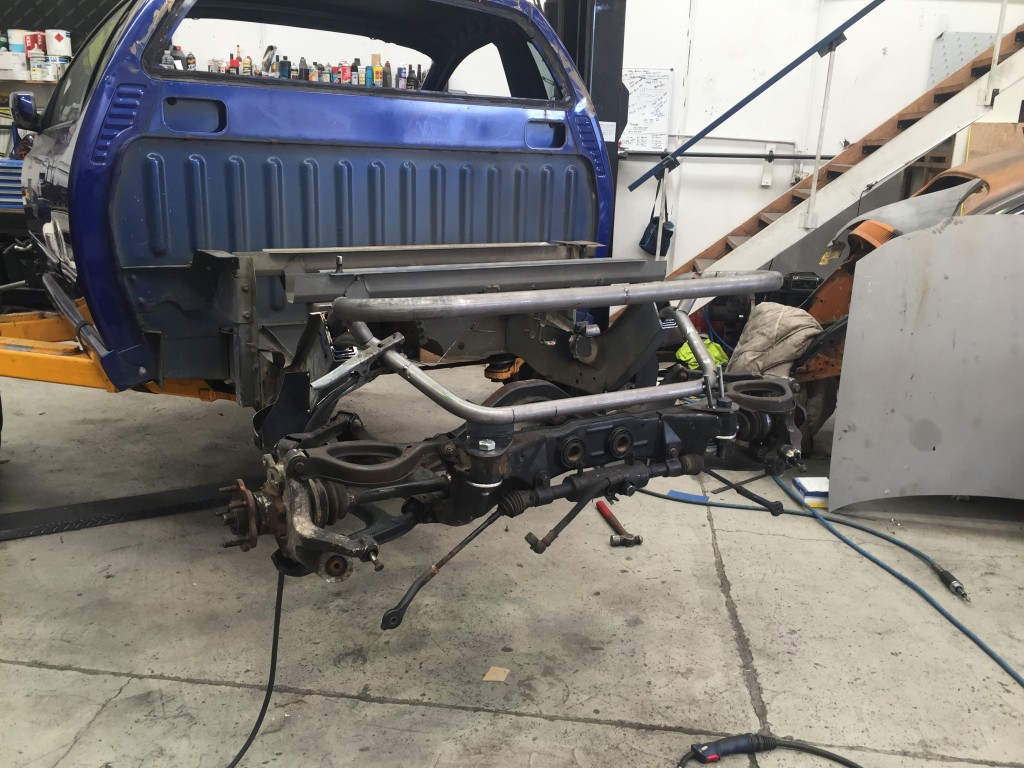 Holding its own weight is step one. The track and wheelbase looks good, so it's on to the next step.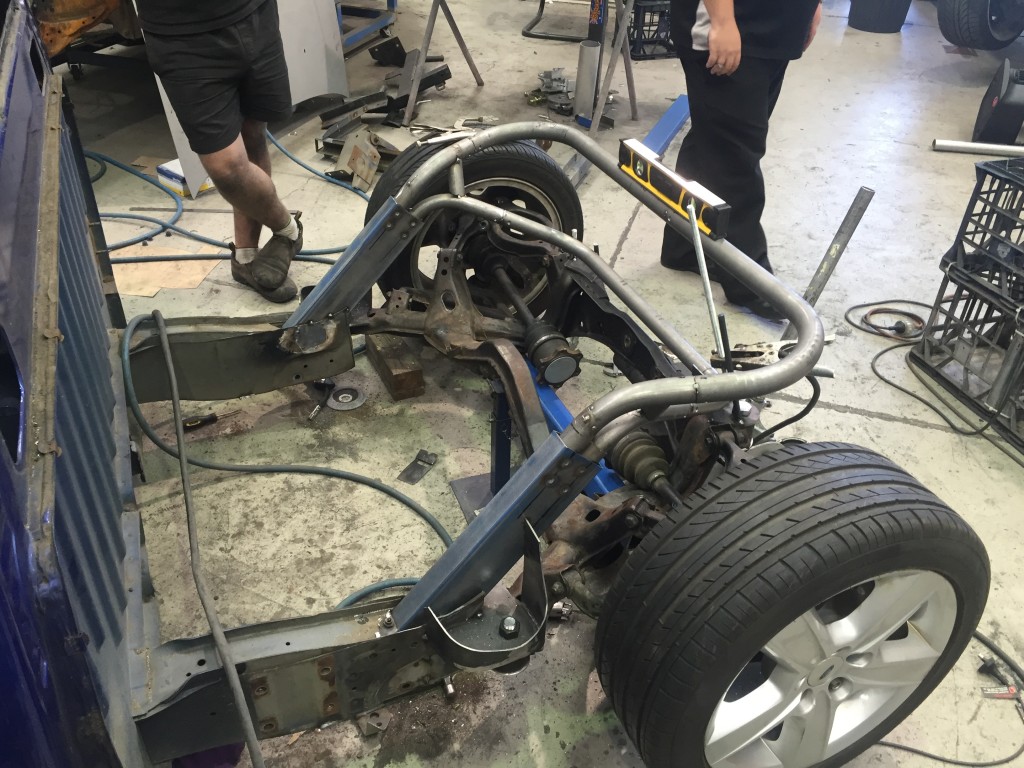 Getting it rolling only took 2 days, as you can see Porter has started reinforcing the rear chassis rails to take the extra load.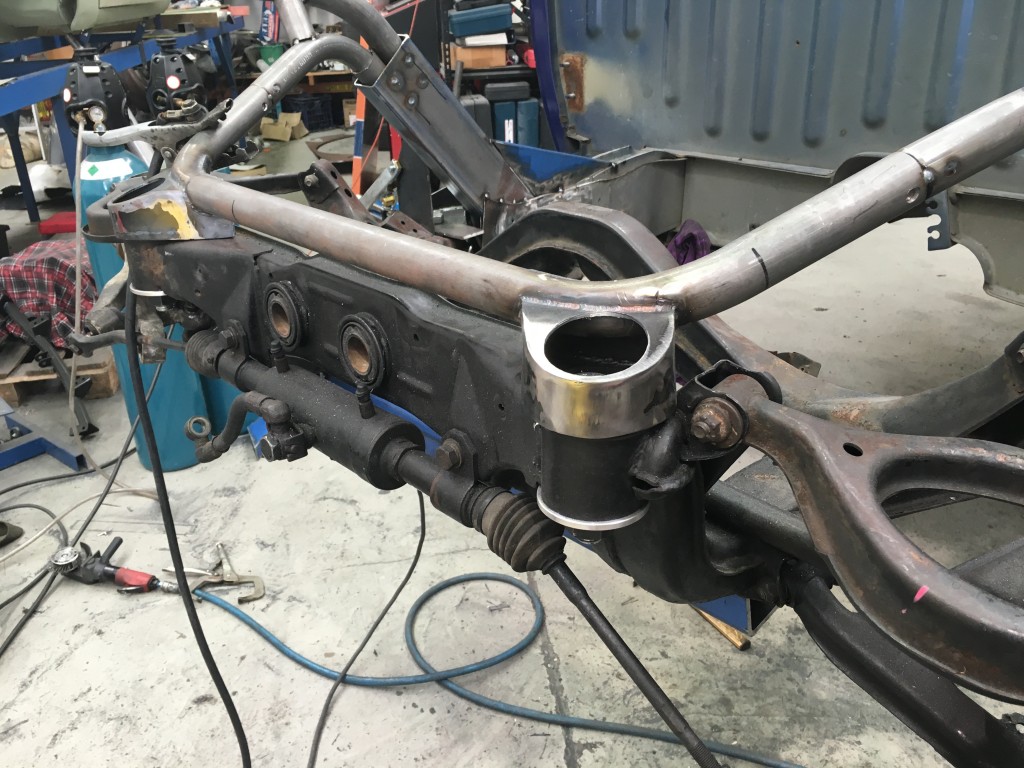 With some spare time on his hands Grubbo finished those mounts off like a work of art, this rear end is going to be something special.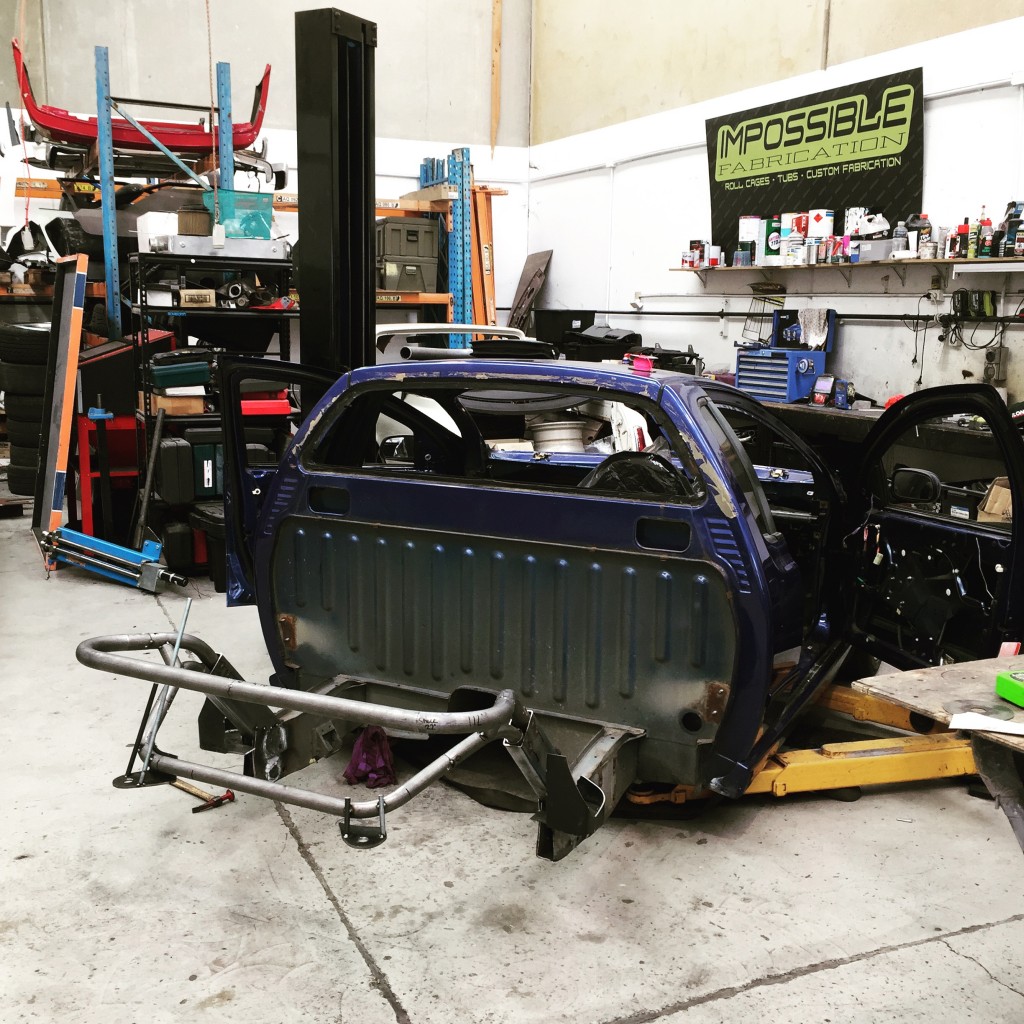 When you remove the rear cradle, it shows just how much metal the boys have removed.
When these two guys get together, the ideas that flow are incredible. Check out how the strut top is formed, using 2 bends and a handmade strut top. They were able to set the new BC Coilovers in and get the ride height spot on. Amazing bit of fabrication.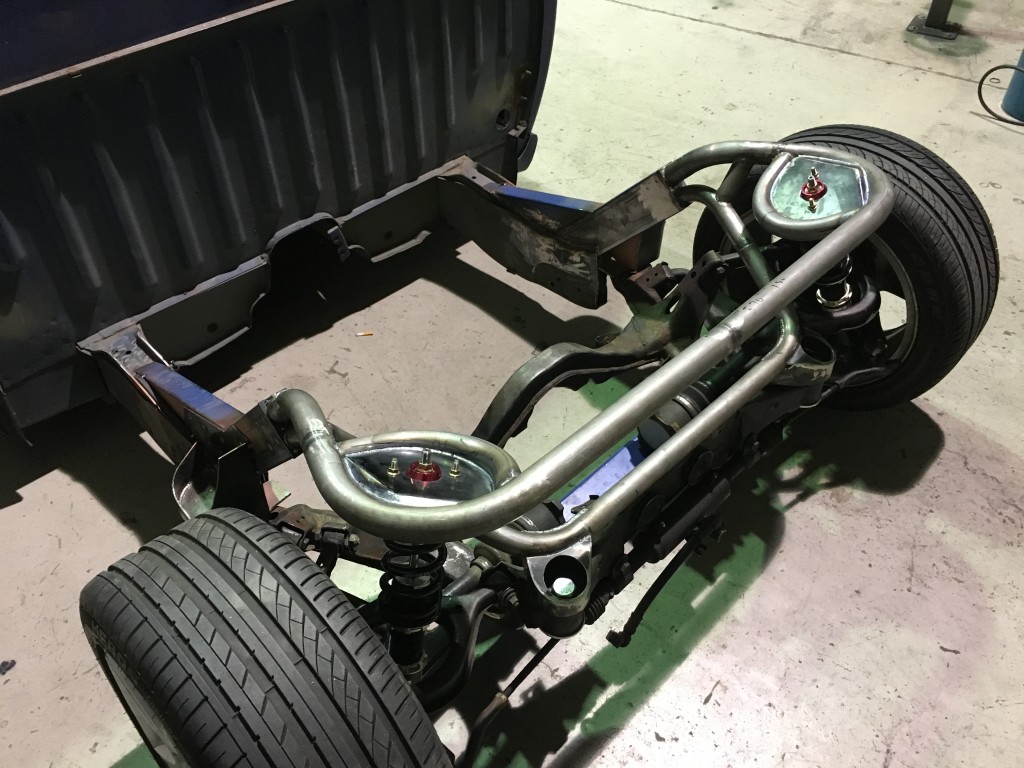 Check out how clean this has become. The rear end is in and rolling, and wow it looks tough.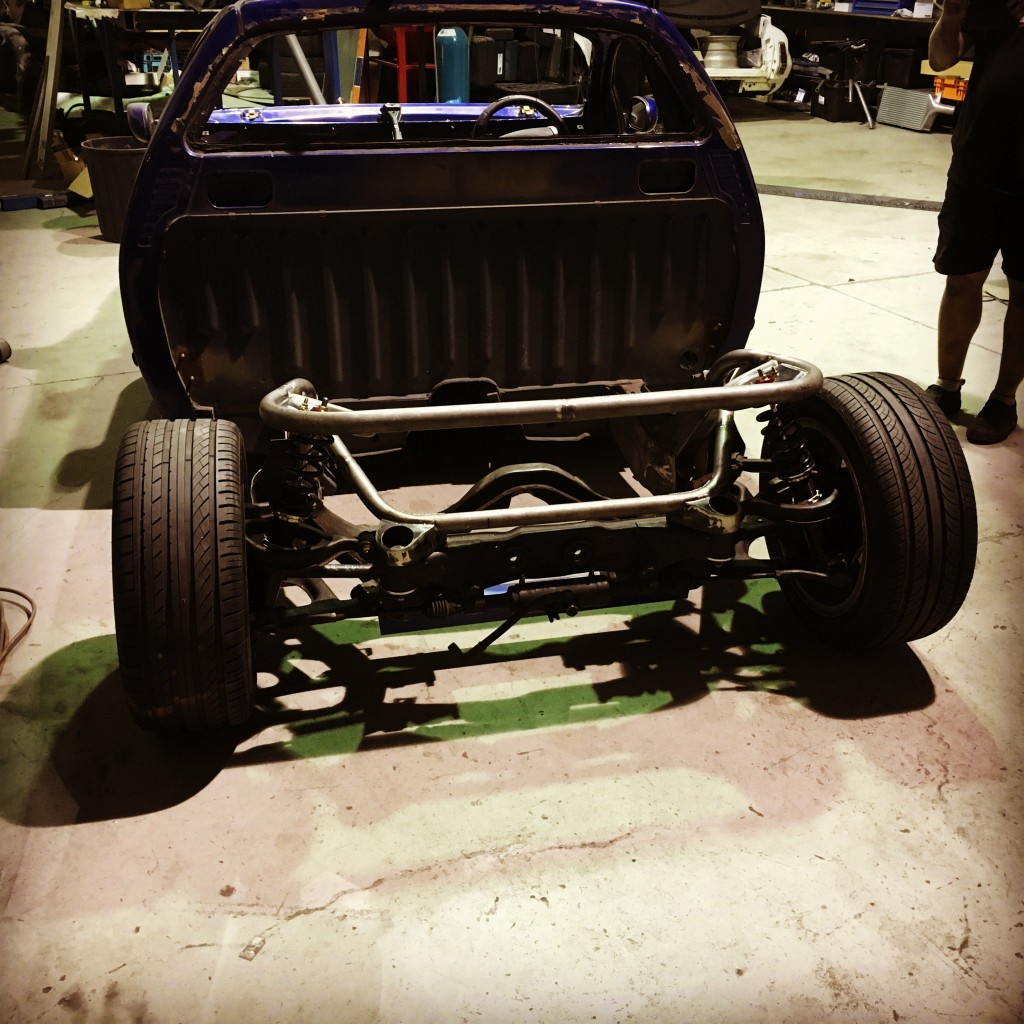 Now that we are rolling again, it's time to start on the roll cage. Porter has asked for a competition spec cage, but being 6ft plus he needs as much room as possible when getting in and out of the car. Stay tuned for stage 2 of this crazy Falcon ute.